News
Houston Women You Should Know
—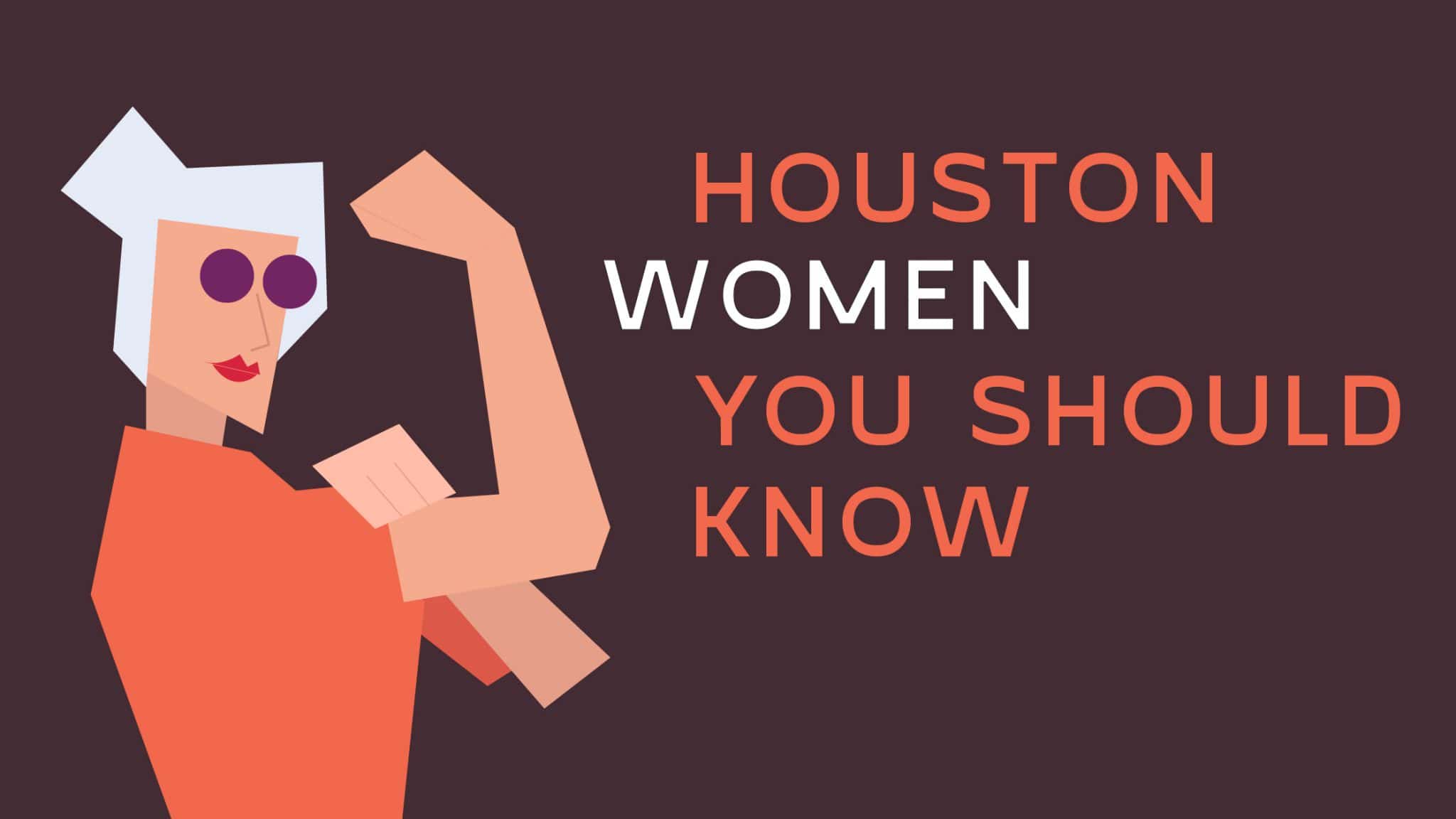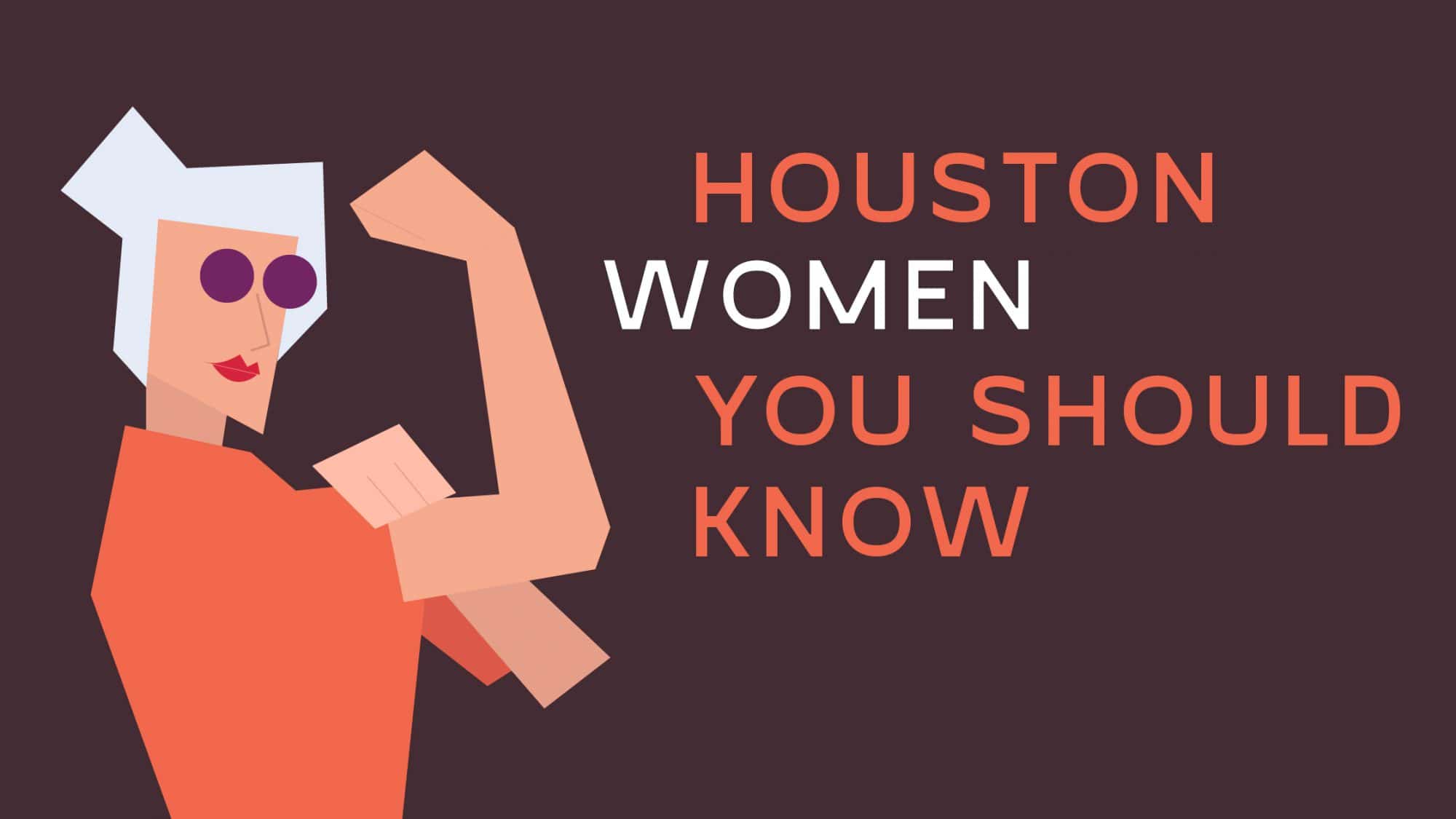 From the music icons to the mother of Houston, Houston women have played a major role in building the vibrant, modern, noteworthy city that we all call home. In honor of Women's History Month, here are some of the most important and influential women to call Houston home.
Charlotte Baldwin Allen
You can't mention Houston women without pointing out the one who started it all—the city of Houston, that is. Although brothers Augustus Chapman Allen and John Kirby Allen are often credited with buying the land to start the town site of Houston, the investment was only made possible with Augustus' wife Charlotte's inheritance money.
Charlotte would spend the rest of her long life developing Houston with homes and buildings, including property for Houston's first City Hall (now replaced by Market Square). Her contributions to the city would earn her the moniker of the "mother of Houston," in addition to many namesakes, including the recently opened C. Baldwin Hotel downtown.
Dr. Renu Khator
Dr. Renu Khator holds the dual titles of chancellor of the University of Houston System and president of the University of Houston. She is the the first Indian American to head up a comprehensive research university in the United States, and UH System's first woman Chancellor.
Under her leadership, the university has grown in many ways, earning Tier One status from the Carnegie Foundation as a research institution. Ambitious construction projects totaling nearly $2 billion have added and renovated campus facilities, including a 40,000-seat football stadium, a completely renovated Student Center, two Health and Biomedical Sciences buildings, five multi-story parking garages, the 78-acre Technology Bridge research park and an unparalleled expansion of residence halls to accommodate 8,000-plus students.
With the university making a $6.4 billion economic impact on the Greater Houston area each year, Khator isn't just improving UH—she's making waves for the city at large.
Beyonce Knowles
There may be no artist Houston loves to claim more than Beyonce Knowles. It's hard to overstate the success of one of the world's best-selling recording artists, the most nominated woman at the Grammy Awards, and someone who frequently appears on "most powerful" and "most influential" lists from the likes of Time and Forbes.
Before she became a worldwide phenomenon, she was born and raised in Houston's Third Ward, and she gives back to the city frequently, through her BeyGood organization and with large donations to combat homelessness, hurricane relief, and coronavirus.
Barbara Jordan
Barbara Jordan made her mark on the world as a civil rights icon and politician. Though she died from complications of leukemia at just 59 years old, her legacy on Civil Rights politics and policy was profound. She made history as the first black woman Texas state senator, and she would also become the first African-American female to serve as president pro tempore of the state senate. In 1972, she was elected to the U.S. House of Representatives, the first elected woman to represent the state.
Her speech to the U.S. House Judiciary Committee during the impeachment trial of President Richard Nixon in 1972 gave her national notoriety, and her keynote speech at the 1976 Democratic National Convention is still remembered by many today. She retired from politics in 1979, likely due to health concerns, and became a teacher of ethics at the Lyndon B. Johnson School of Public Affairs at The University of Texas at Austin.
Anita Jaisinghani
Houstonian Anita Jaisinghani is a celebrated chef with a plethora of honors to show for it. Originally trained as a microbiologist in her native India, after moving to Houston her passion for food eventually became a career that would make her one of the few women of color to be celebrated as a chef in a male-dominated industry.
She found an audience for her cooking catering from her home, and in 2001 she opened her first restaurant, Indika. Since that time she's earned many James Beard nominations and opened Pondicheri, an all-day restaurant and bakery serving non-traditional authentic Indian dishes.